My Favorite Lotor Fanart
Gift Art from Pink
This Gentle Reader sent me some excellent gift art for Between Two Evils. Thank you! I love it!!
I thought the interviews and history in the book were interesting. You're going to be happier with it if you like Princess Allura pin-ups, but there were a couple of good Lotor images.
Rescued Fanart
Art by Zejan
Coming soon, I hear: A gallery of Zejan art. In the meantime, you might check out Zejan's Deviant Art account where Lotor is likely to be sighted regularly. Here are my faves. My particular favorite is 'Stolen Kiss'. I wished and wished for Santa to bring me some excellent fanart of a Lotor/Allura smooch and the jolly old elf came through with the help of the Wonder Monkey; I found it just in time for the holidays.
Art by Neogorbash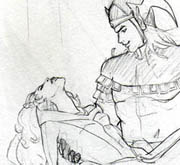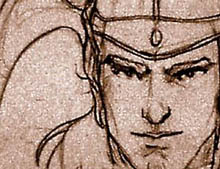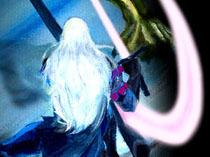 Art by TurboTom